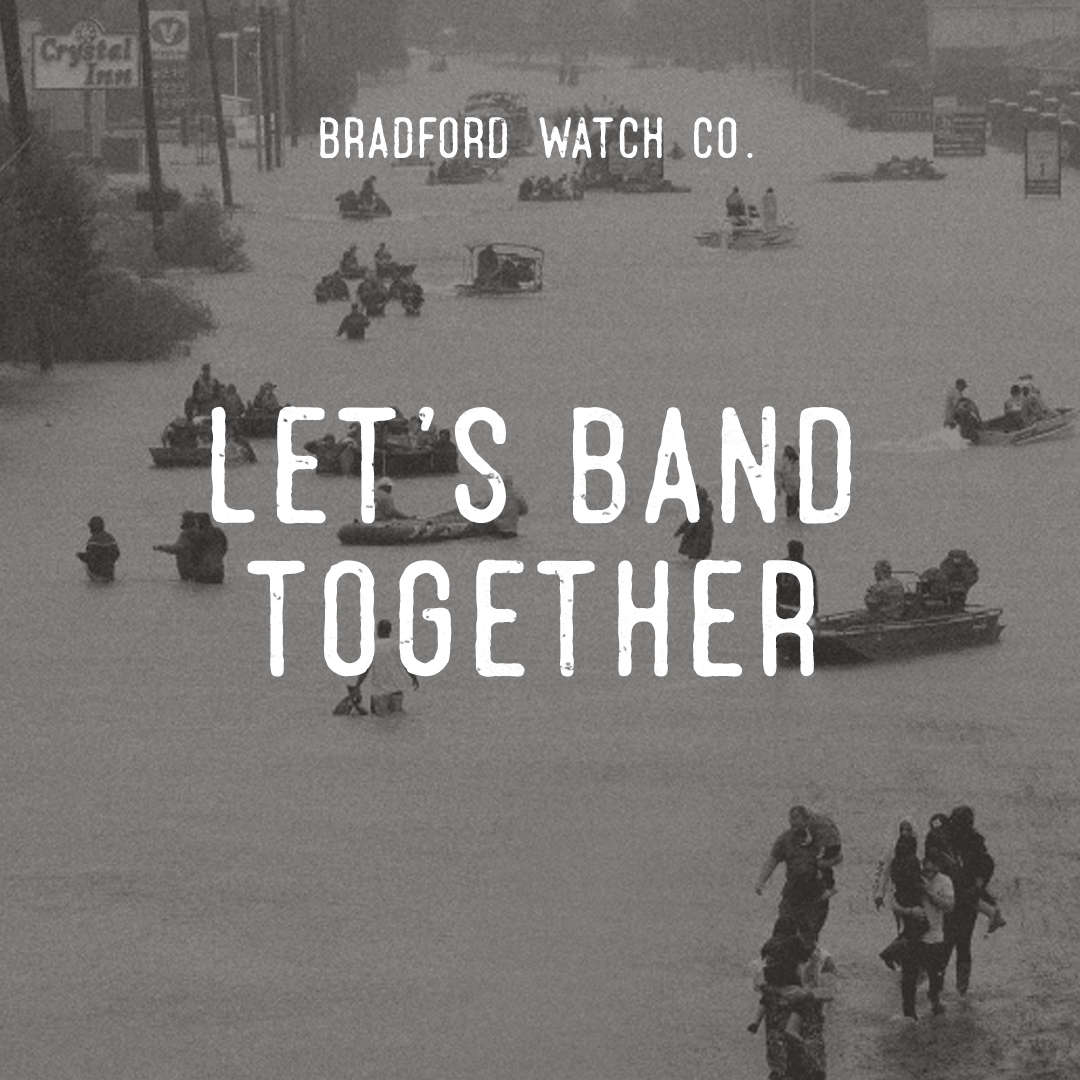 Make Time for What's Important
Through the end of September Bradford Watch Co. will be donating $5 of every purchase to support the Hurricane Harvey and Irma relief efforts, aiding those who have been affected by this devastating natural disasters.
These Hurricanes are reported to be the strongest to hit the United States in over a decade, leaving entire cities underwater, hundreds needing rescue, and thousands without shelter. In an effort to reach out and fight back against their overwhelming devastation, Bradford Watch Company pledges to do its part – for the entire month of September, five dollars from every order will be given to the
Red Cross Hurricane Relief
funds and its effort to provide food, shelter, and aid to victims and their families.
The Claypool Collection
The Taylor Collection